! Homepage of Wojtek Dabrowski - main directory, ENGLISH VERSION->
. WOJTEK'S HOMEPAGE - ENGLISH VERSION

MAIN DIRECTORY

Switch resolution to 800x600 for best preview, please...

Last update: 19th February 2023
Travel snapshots from recent years --- Migawki z podróży ostatnich lat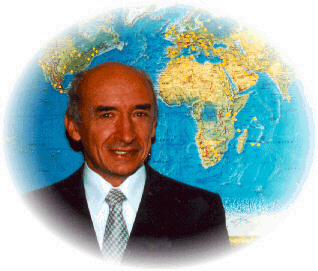 My name is Wojciech Dabrowski, I am Capricorn. My parents come from the Modlin area, close to Warsaw. I was born in Gdansk, Poland where I live till now. When I was 12 years old I joined Polish boy-scout movement (harcerstwo) and this organization became for me wonderful school of life, building my independence, resourcefulness and organization skills. I went through all levels of scouts career from the lowest degrees to the top regional headquarters. Already at this time I was interested in techniques; I was assembling amateur transistor radio sets and built telephone lines to the neighbors. Later on I developed my interests studying at Gdansk' Telecom High School and Technical University of Gdansk. Undoubtedly the singing scouts teams and Christmas carols sung with my family were the source of my music interest. At the beginning it was pop, then - classical music. At my high school and university time I was frequent visitor to our Philharmonic and Opera Halls, till today I posses large collection of records and I am returning to them very often. I love to dance, feeling comfortable dressed in tuxedo or just blue jeans. You can read more about my family on the separate page FAMILY CORNER and about the passions of my life on the pages related to my HOBBY - mostly travel.
Return to the top of the page - --
I am telecom engineer, M.E.Eng graduated from Technical University of Gdańsk. I earned there masters degree in electrical engineering. After my studies I started my work at PTT Poland. Later the company was split and transformed to Polish Telecom. I worked for this company non-stop for 31 years. I held different job positions, at the last period employed as Senior Expert in the Gdansk Regional Headquarters of Polish Telecom.

If you want to know more about my professional career click on the link below.


My basic hobby it is travel. I travel with a backpack because it is last expensive way. Usually I am forced to travel alone. Traveling during my consecutive vacations I managed to visit already more then 230 countries and territories on seven continents. Including all officially recognized states of the world. I realized twelve solo round-the-world voyages - each one via another route. The route map of my most important voyages you can see here. I am writing articles for the press on visited countries ; how to travel on a cheap and in a interesting way. I also published a book about my travels.

If you wish to read more about my travels and to see my pictures from all over the world click on the map. This part of my web site is most complex. I described also my press output on the page "My publications". and interviews on the page WYWIADY

I am a member of The Globetrotters Club in London
| | |
| --- | --- |
| | Because in my conditions it is not possible to travel all the year round I have also another, less serious hobby - it is "Wojtkówka" - small garden located on the outskirts of Gdansk. I built there wooden A-frame cottage and from late spring till early autumn I spend there most of my time. More info and pictures on "Wojtkówka" you can get clicking the picture on the left column. |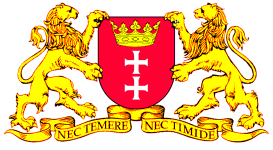 | | |
| --- | --- |
| In the year 1997 Gdansk celebrated his thousand anniversary. I live in Gdansk since birth, presently in the new quarter of Zaspa built on the site of former airport. I think, that it is hard to believe that I shall move to the other town. Gdansk is a beautiful town, full of monuments and historical places. Gdansk has already half a million inhabitants and is dynamically growing. I still remember Gdansk from the fifties, full of post-war ruins. During the next decades it was rebuilt and restored with great reverence - on my eyes. For the tourist coming to Poland from abroad Gdansk is one of the most interesting places - definitely worth a visit. Click here for additional info and pictures of Gdansk | |
. Back to the top of the page Back to the main index page